Tours & Workshops
Here at Primo Chocolab - Chocolate Factory Bali, our chocolate tour and chocolate-making workshop activities provide a fun and educative experience that will make you get to know and understand more about what cocoa is and how the chocolate that you eat every day is made.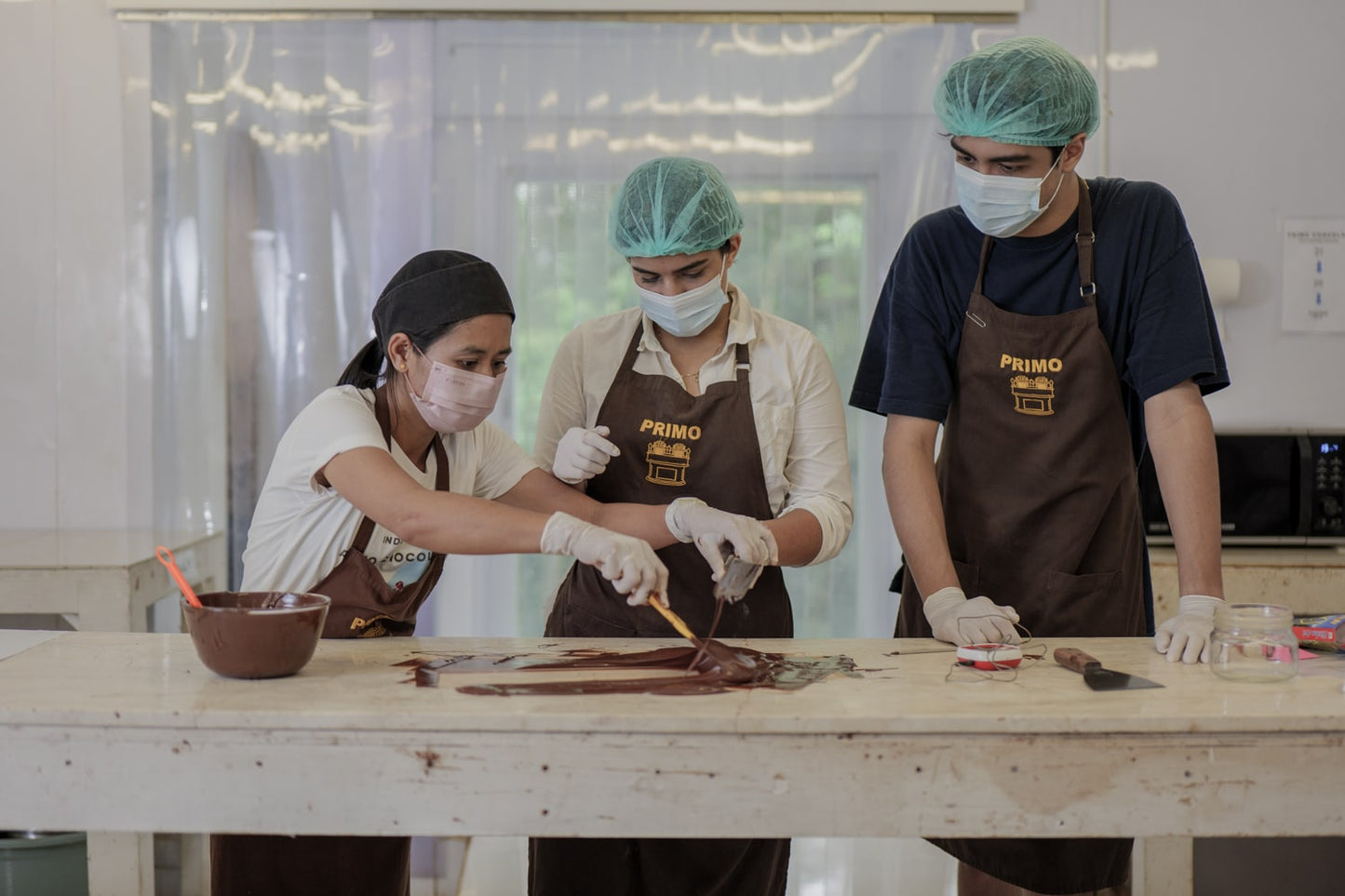 Chocolate Workshop
Chocolate making workshop at Primo Chocolab - Chocolate Factory Tabanan, Bali. You'll get a hands on experience to, sorting the cacao beans, grinding, winnowing, tempering, and molding the chocolate. Learning Primo Chocolab unique chocolate manufactruing process in pursuit of the best chocolate flavors.
PRICE: $50 / Pax
Plantation Tour
Many years have been spent personally discovering the wonderful plantations and groves that Bali has to offer in the search for the best cacao, and we hope to give guests a taste of what real Bali has to offer.
We will meet early in the morning at our chocolate factory in Tabanan, Bali. From there we will travel around 40 minutes to the plantations where we will spend 2-3 hours at a leisurely pace exploring the beautiful scenery and learning about how to grow cacao organically from the farmers we work with, also for lunch we will have an array of Balinese food for you to try.
PRICE: $84 / Pax (Min. two pax)